Hotel Info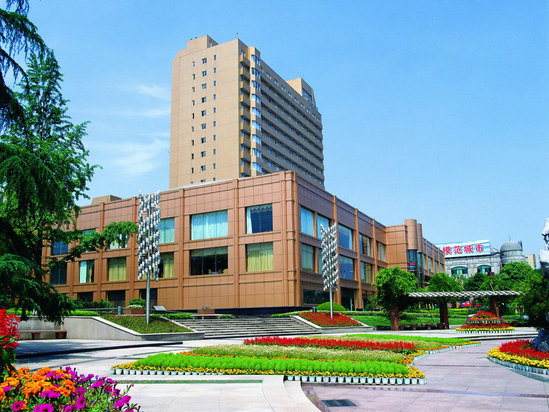 New Century Hotel Xiaoshan Hangzhou
is located at exit A2 of Renmin Road Station of Metro Line 2, close to Shanghai Hangzhou Ningbo Expressway, only 10 minutes' drive from Hangzhou paradise, rotten apple paradise, Polar Ocean Park and Xianghu scenic spot, 30 minutes' drive to West Lake scenic spot, and 15 minutes' drive from G20 Summit International Expo Center.
The hotel rooms and suites are elegant and spacious, and each room is carefully designed and arranged. The hotel also has non-smoking rooms and business floors to meet the special needs of business guests.
The restaurant of the hotel is very characteristic and charming, leading the local food fashion. It is the 'Triple Crown' of Chinese famous restaurants, Chinese famous restaurants and national five diamond restaurants. The hotel has more than 1500 seats.
You can enjoy delicious meals in the delicately decorated restaurants. Jingdu, peony hall box group supply high-end seafood and Cantonese, local dishes and other fine dishes; Jinxiangyuan leisure restaurant provides local flavor. Enjoy the rich western food in the new triangle cafe, you will be able to appreciate the exotic customs and flavor.
Breakfast price
: CNY58($8.0) / person
Breakfast type
: Buffet